The New York City Early Childhood Research Network launched an Early Career Scholars program to support individuals who are engaged in applied research that has implications for improving early childhood policy and practice. Eligible applicants include doctoral candidates who have developed their dissertation proposals as well as post-doc researchers within 3 years of completing their doctoral degrees.
In addition to offering this awards, Scholars participate in a learning community that includes bi-monthly meetings to come together to share their work and also meet with the policymakers and researchers who are working together as part of the NYC Early Childhood Research Network. Recipients of the awards are expected to support one another and actively participate in the learning community.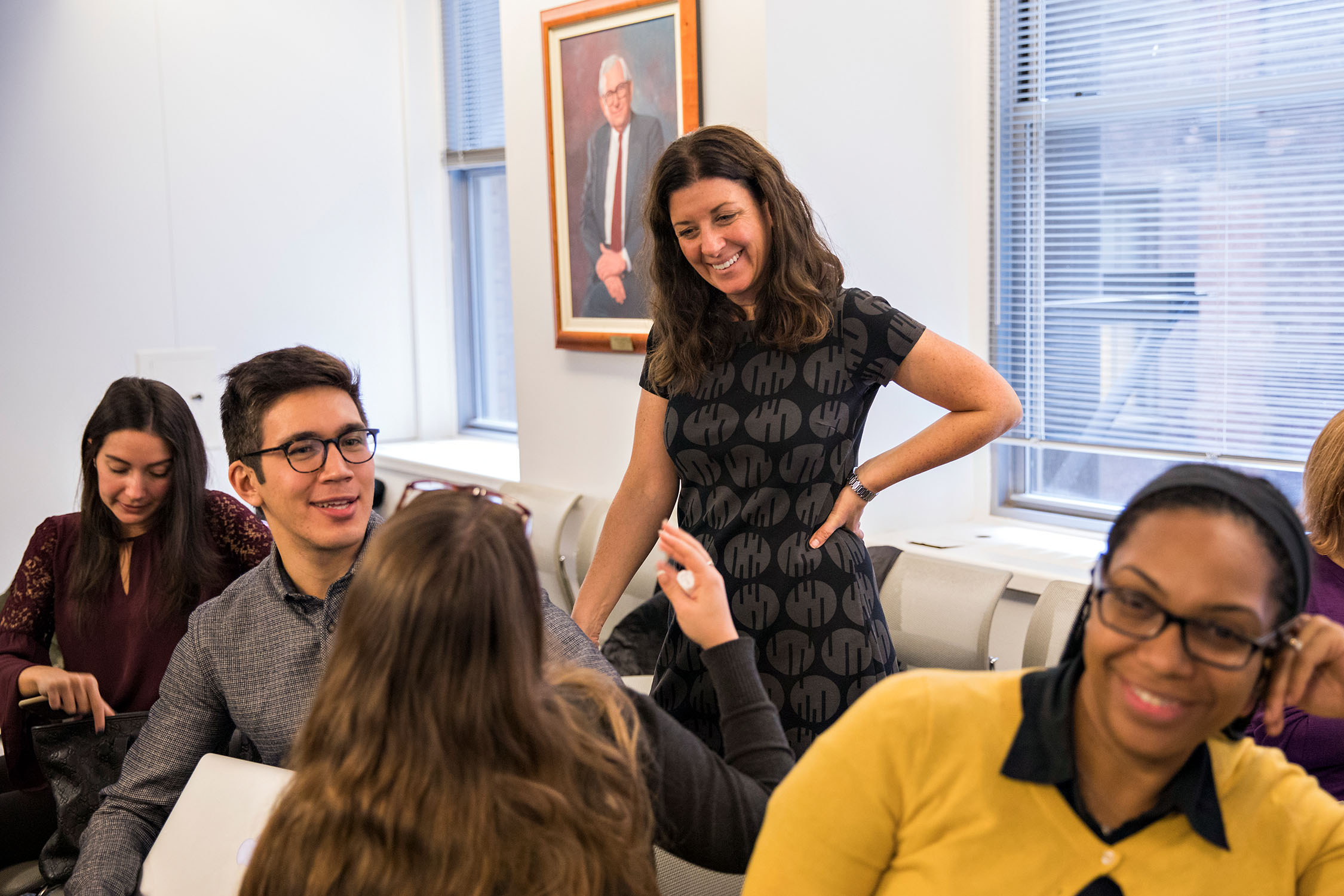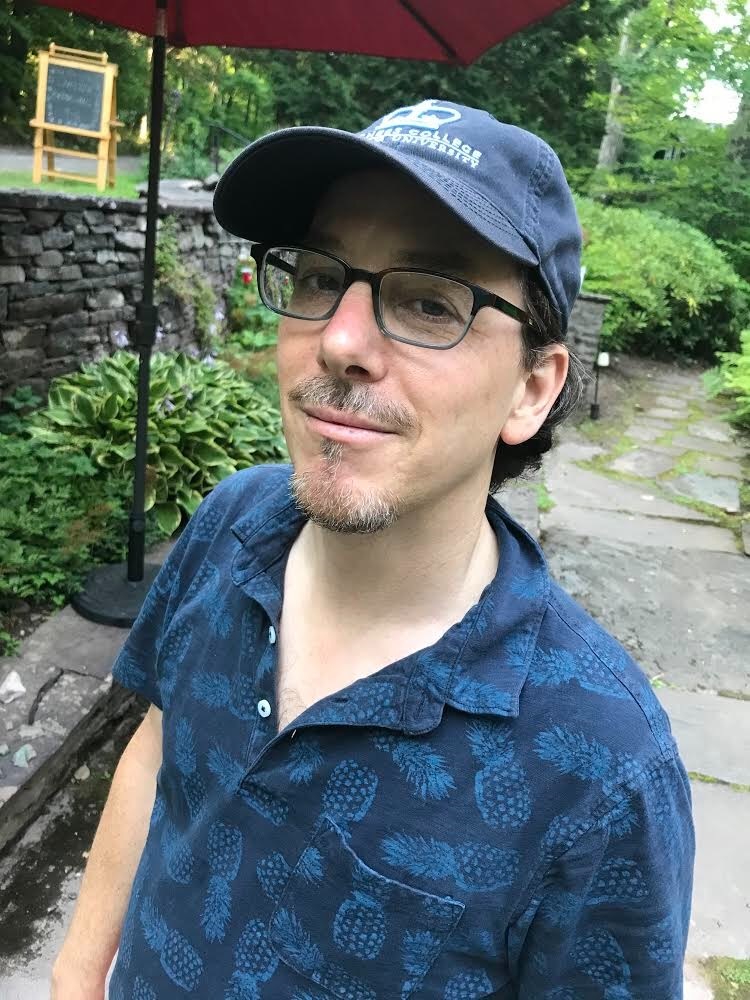 David Vining
David Vining is a doctoral candidate at Teachers College, Columbia University in the Curriculum and Teaching department with a focus in early childhood education. David has a BA from Sarah Lawrence College and a MSEd in childhood education and museum education from Bank Street College. He is also a head teacher at Columbia Greenhouse Nursery School, which recently celebrated its centennial. David's research interests include kindergarten transition, school readiness discourses, and popular culture studies. His current research involves developing participatory research methodologies with very young children in order to give them age-appropriate, multimodal ways to engage in the research process and share their experiences of school.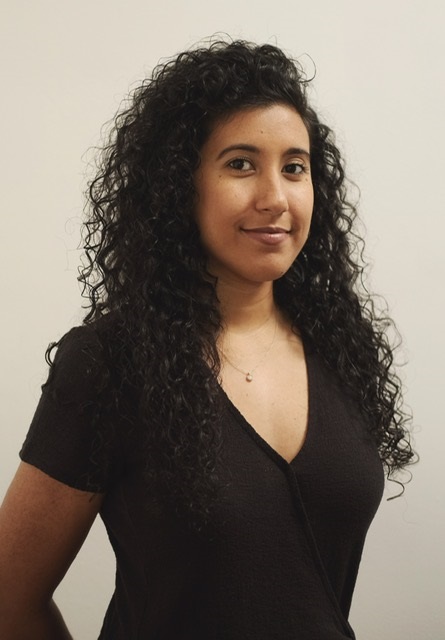 Karina Malik
Karina Malik is a doctoral candidate in the department of Curriculum and Teaching at Teachers College, Columbia University. She Earned her B.A. in speech communication disorders from Queens College, City University of New York and earned her M.A. in early childhood special and general education with a dual language extension from Teachers College as well. Her dissertation research focuses on understanding special education teachers who identify as Black, Indigenous and/or People of Color (BIPOC) and their experiences in New York City public schools. Karina is also currently a dual-language, early childhood, special education teacher in Washington Heights, NY. This will be her ninth year working in a 50/50 language model, teaching both Spanish and English in an inclusive setting. Her work as a special education teacher has propelled her passion for advocacy in the early childhood education field.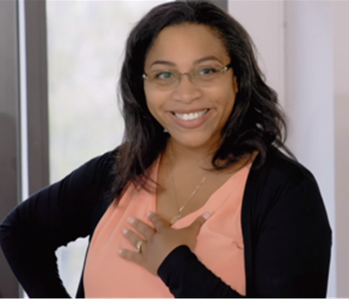 Zoraima Rosario-Rolón
Zoraima Rosario-Rolón is a doctoral student at Manhattanville College's Educational Leadership in Higher Education Program.  She is a project coordinator, trainer and coach at CUNY'S New York Early Childhood Professional Development Institute, an adjunct clinical lecturer at Hunter College's Early Childhood Program, and a content consultant for Sesame Street in Communities' Social Impact Department.  Zoraima completed her degrees (BS in Elementary Education and Communications, MA in Bilingual Education, Advance degree in Supervision and Administration) at Hunter College.  Her passion (aside from her 3 children and husband) is teaching (young children and adults alike) and having a positive impact in the lives of others working with children. Her research explores the relationship between early childhood adjunct professor's job satisfaction and their pre-service early childhood teacher's experiences and readiness with effective pedagogy.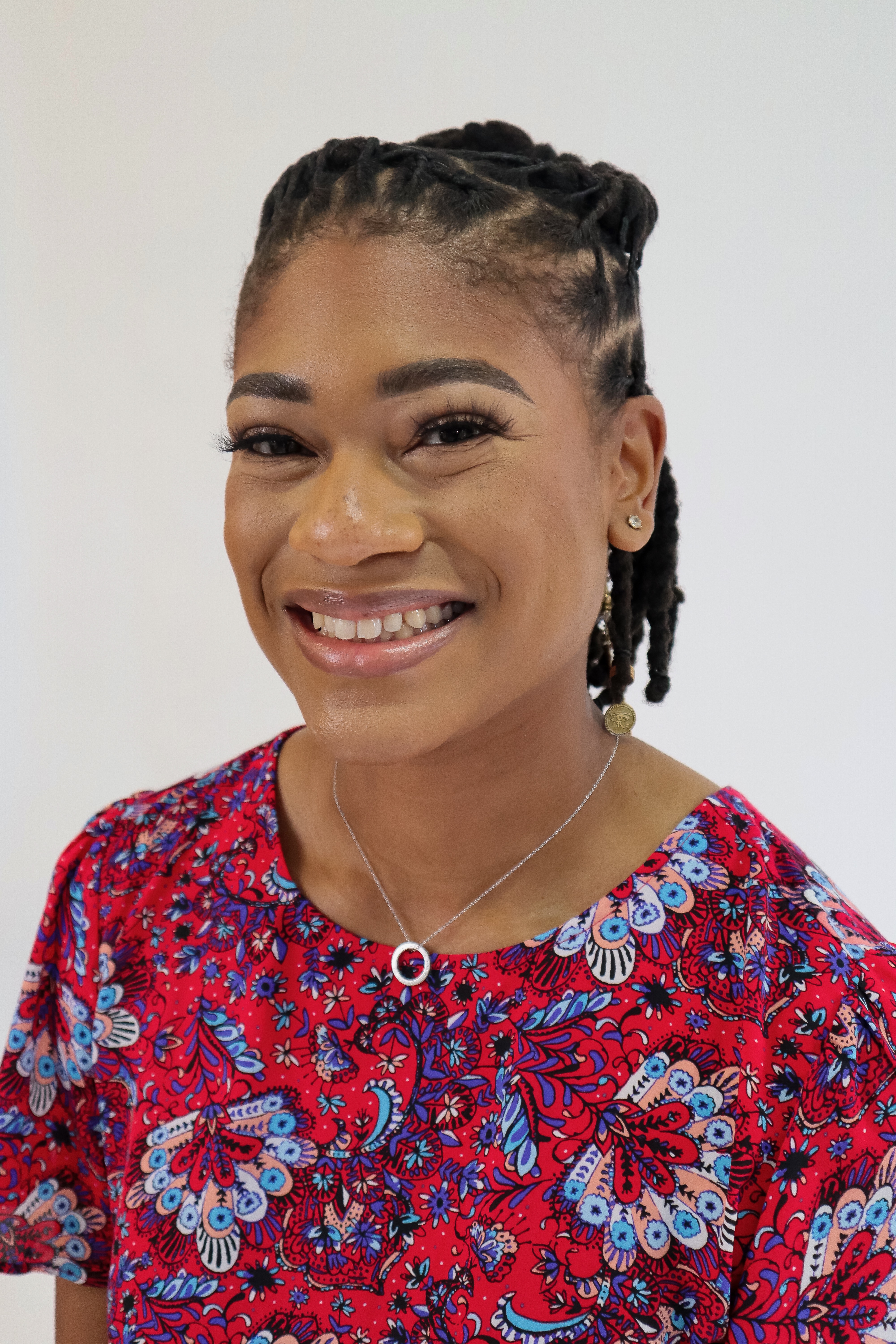 Ashley Renaire Davis
Ashley Renaire Davis is a doctoral candidate in Educational Psychology at City University of New York's (CUNY) Graduate Center. She earned her B.S. in Psychology and B.A. in Sociology from The Ohio State University and earned her M.Ed. from Rutgers University. Her research focuses on the relationship between the mathematics identities and experiences of pre-service elementary and early childhood teachers and the modes of mathematics instruction that children experience in elementary and early childhood classrooms. Ashley's research on mathematics identity and mathematics socialization is informed by her experiences working as an early childhood educator and instructing pre-service elementary and early childhood teachers at Borough of Manhattan Community College and Queens College.
Read Ashley Davis' blog post on being open to the joys of early childhood mathematics education.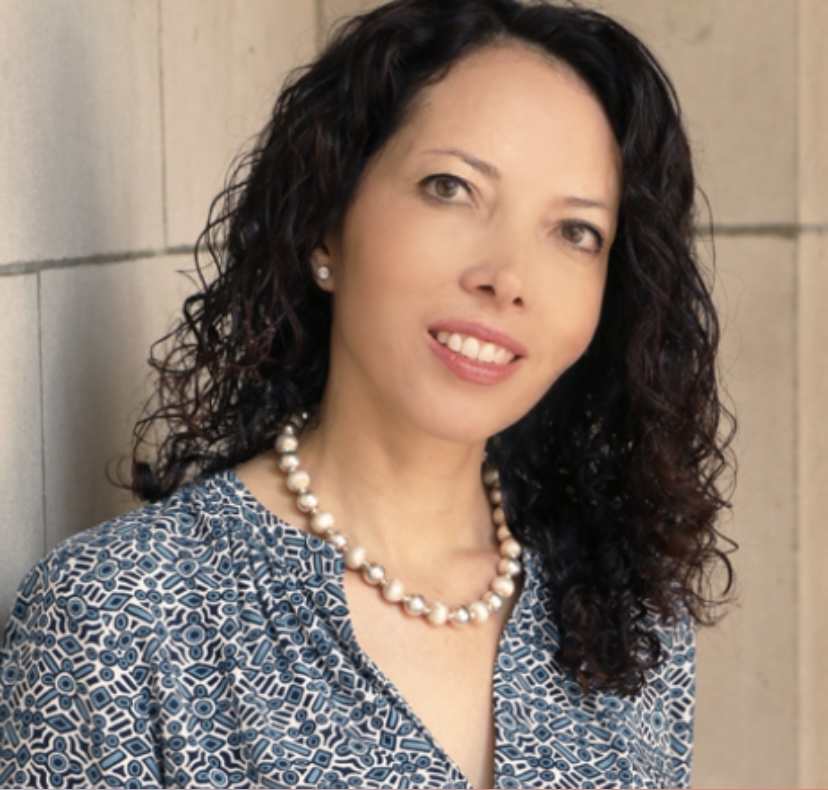 Maria Mavrides Calderon
Maria Mavrides Calderon is a doctoral candidate at Hunter College CUNY's Instructional Leadership Program. She is also a full-time Clinical Lecturer at Hunter's Early Childhood Program and the Program's Student Teaching and Field Experiences Coordinator.  Maria also sits on the board of several non-profits and consults on issues of curriculum development and program deployment. Before joining Hunter College, Maria was an education director at University Settlement, one of the largest CBOs in NYC. In addition, Maria has extensive experience as an early childhood educator, supervisor, coach, and trainer in New York City. Maria has led several advocacy initiatives, including developing regulations for the safety of young children and advocating for equal compensation and funding for all early childhood programs. Maria's research focuses on investigating the impact of policy, particularly funding, compensation, and work conditions policies, on the ecological system of early childhood programs (administrations, teachers, parents, and children) in New York City. Her work in the field has inspired her research agenda and advocacy focus.
Read Maria Mavrides' policy brief where she discusses the implications of compensation and working conditions policies affecting New York City Early Childhood Early Education Centers.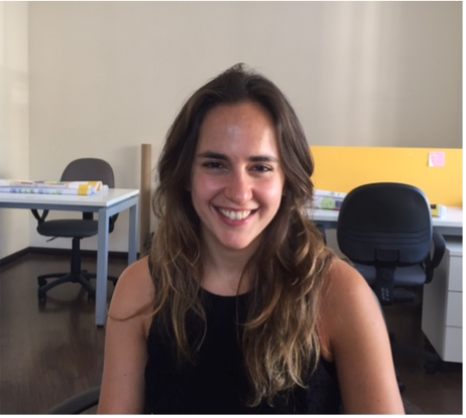 Carolina Snaider
Carolina Snaider is a Doctoral Candidate at Teachers College, Columbia University, focusing on Early Childhood Policy. She is also a researcher at the Consortium for Policy Research Education (CPRE-TC). She holds an M.A. in Educational Administration from Universidad Torcuato Di Tella and a B.A. in Psychology from Universidad de Belgrano. Formerly a preschool teacher, Carolina worked on educational policy and program evaluations at the Organization of Ibero-American States (OEI) and the Argentinean Committee of the World Organization of Early Childhood Education (OMEP). Broadly, Carolina's research interests relate to the design and implementation of early childhood programs that are welcoming and inclusive of all young children and their families. Her current research explores teachers' understandings and implementation of gender-inclusive policies and practices in kindergarten classrooms.
Read Carolina Snaider's post where she provides a critical reflection on the "different types of families" approach in early childhood education.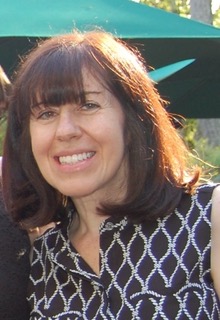 Kimberly Vanderbilt
Kimberly Vanderbilt is a full time lecturer and Professional Development Liaison in the Early Childhood/Childhood Education Department at CUNY/Lehman College in the Bronx. She has taught in early childhood public, independent,  and Head Start programs. She is a doctoral candidate in the Urban Education, Policy and Leadership program at the CUNY Graduate Center.  Vanderbilt's research focuses on the history of individual early childhood programs. She uses  school artifacts and interviews to place individual community based early education programs in historical context to understand the relationship between communities and their early education programs.  She is currently writing the history of the Amalgamated Workmen's Circle Nursery School, an almost 100 year old school in the northwest Bronx.
Read Kym Vanderbilt's post on the importance of researching the history of early childhood programs and advice on how to get the process started.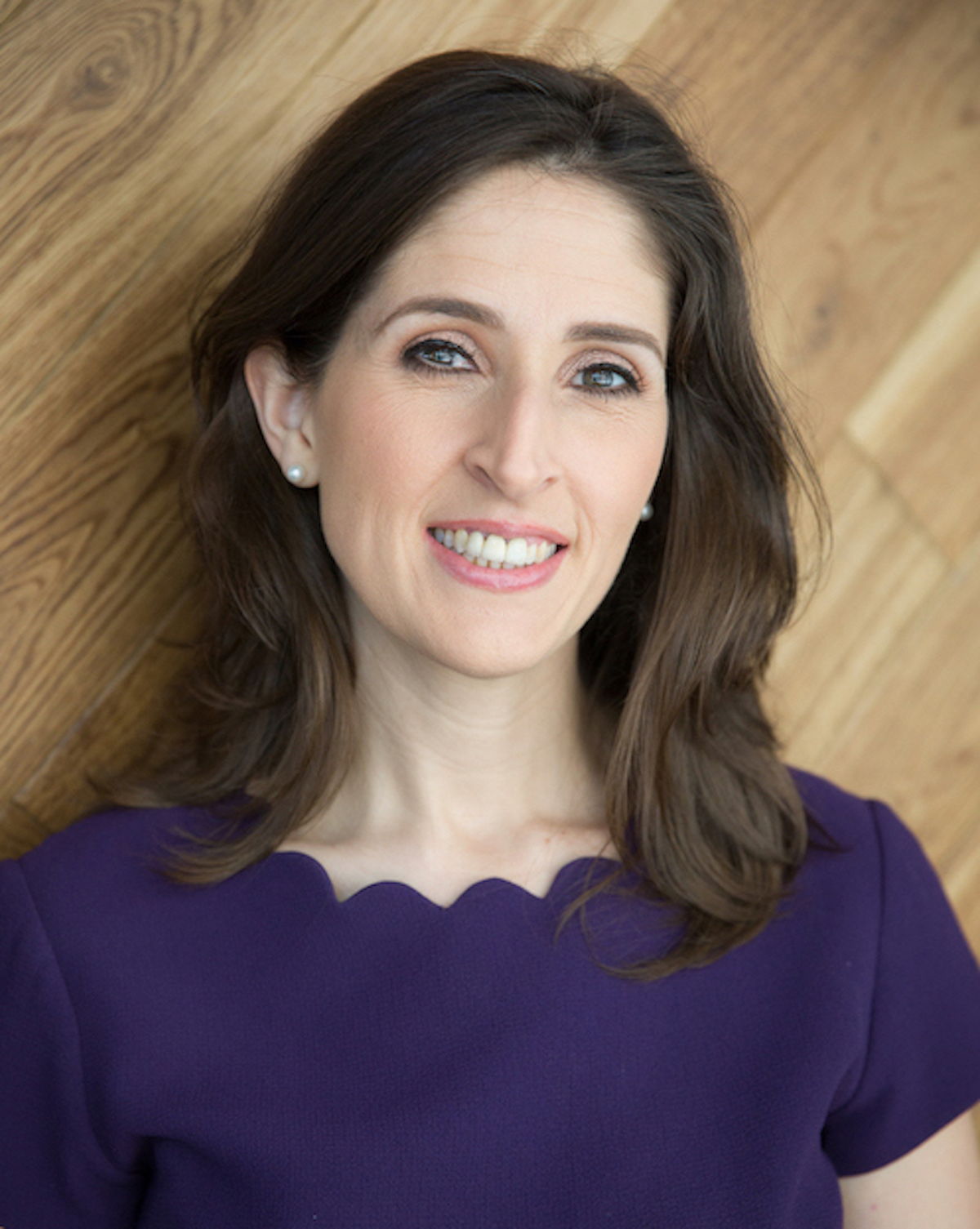 Gail Buffalo
Gail Buffalo is a doctoral candidate and full-time instructor in the program of Early Childhood Education at Teachers College. With a focus on experienced Women of Color teachers, her research explores early childhood educators' understandings of quality practice and their experiences of New York State teacher certification.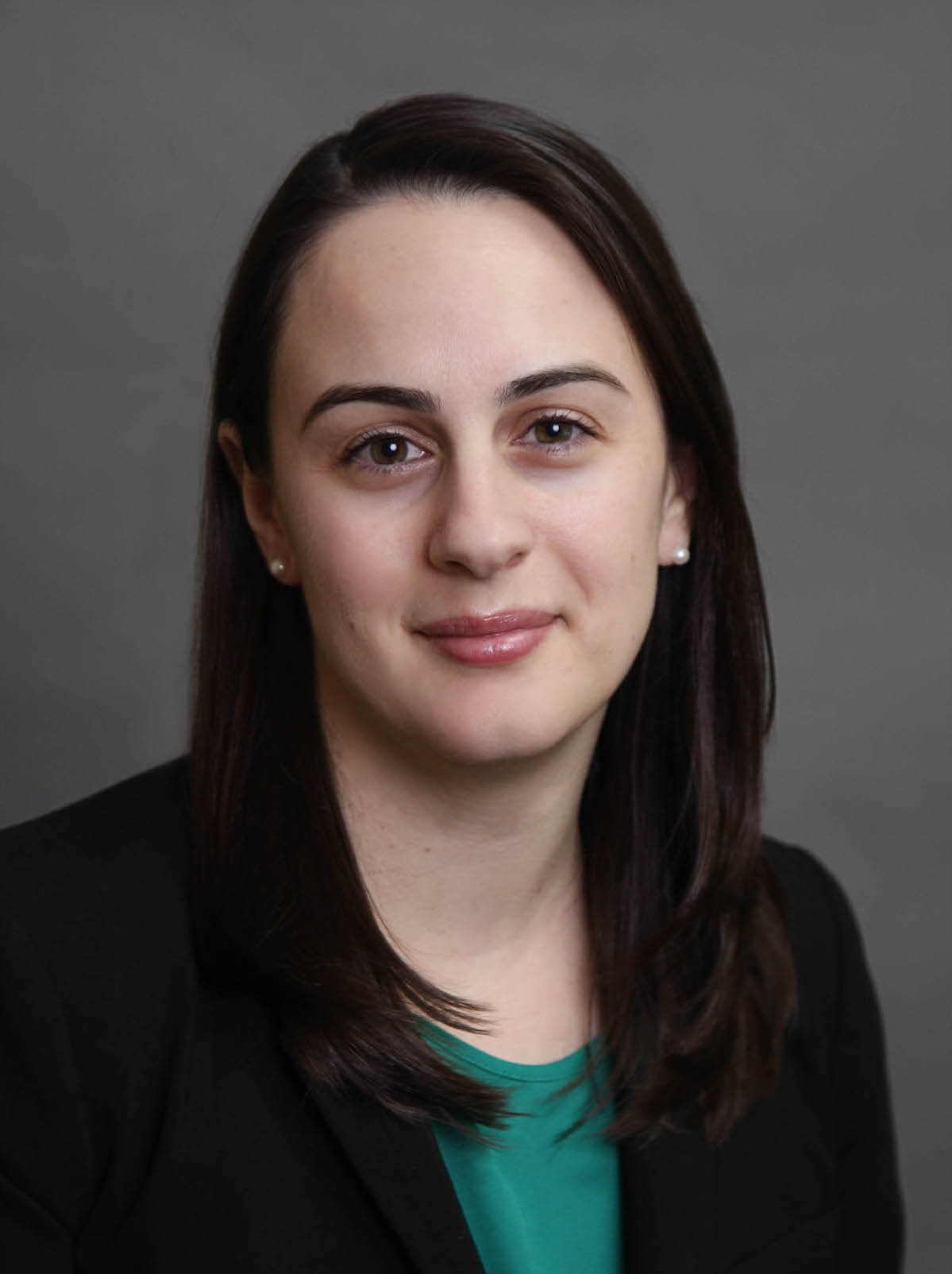 Kyle DeMeo Cook
Kyle DeMeo Cook is an Assistant Professor in School of Education at St. John's University. Her research agenda focuses on examining early education issues, such as: access to early education, the transition to kindergarten, and collaborations between early education and K–12. She has worked closely with state agencies, school districts, and other local leaders to design, conduct and disseminate education research that is requested and relevant to policymakers and practitioners. She holds a bachelor's degree in Human Development, master's degree in Educational Research, Measurement and Evaluation, and a PhD in Applied Developmental and Educational Psychology from Boston College.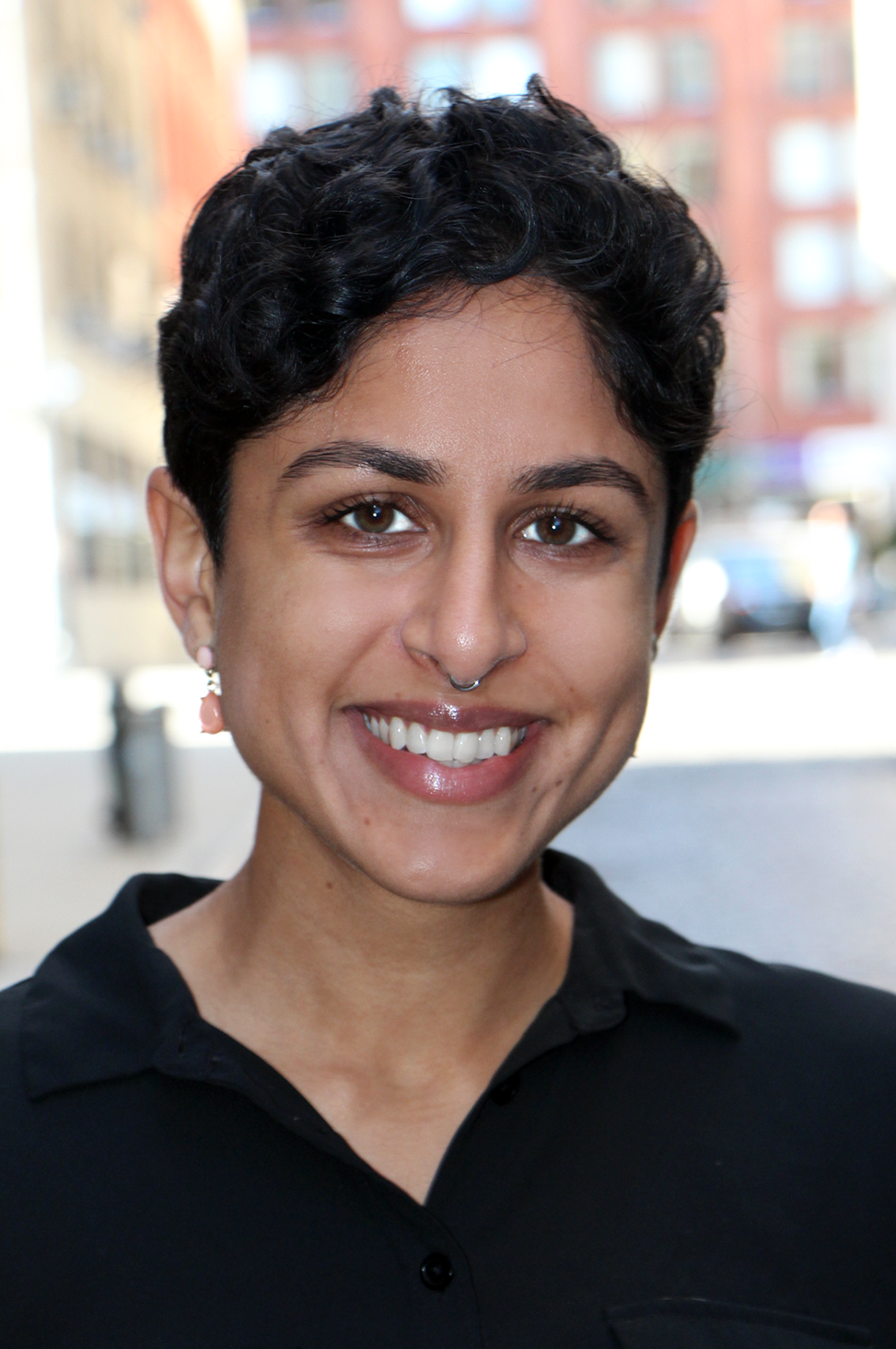 Jill Gandhi
Jill Gandhi is a doctoral candidate in Developmental Psychology at New York University. Her primary research focus is on the key contexts and interpersonal interactions that support children's learning and cognitive development during the transition to school. She received her BA in Psychology and Plan II Honors from the University of Texas at Austin in 2011. After teaching middle school mathematics with Teach for America in Jackson, Mississippi, she earned her MA at the University of Chicago. Her work emphasizes the experiences of ethnically diverse and socioeconomically disadvantaged children in order to better inform the policies and programs that serve them.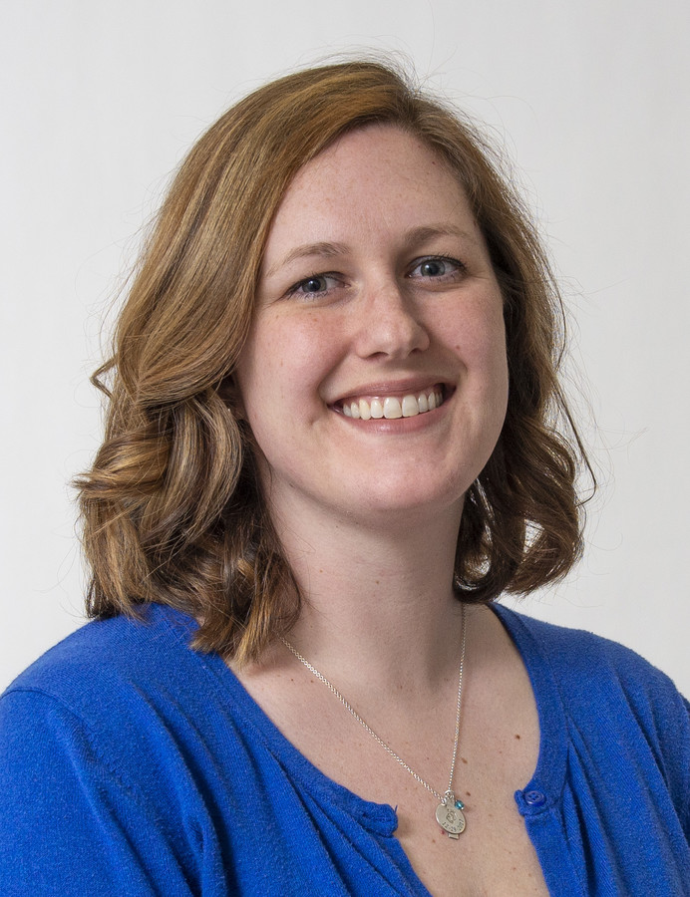 Annie George-Puskar
Dr. George-Puskar completed her Ph.D. in Educational Psychology with a specialization in Early Childhood Intervention Leadership from the University of Connecticut Neag School of Education. George-Puskar began her career in early childhood intervention during her undergraduate studies at The Catholic University of America in Washington, D.C., and continued through her post-graduate certification in Applied Behavior Analysis at Penn State University. Her areas of focus are on children ages birth-5 with disabilities and developmental delays, supporting children with autism spectrum disorders and their families, transitions into preschool, using data-based decision-making instruction, and personnel preparation.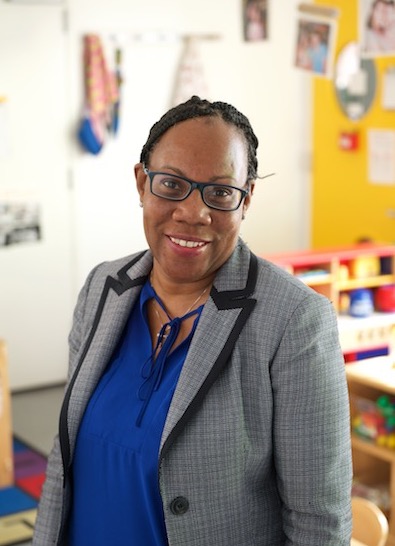 Cecilia Scott-Croff
Cecilia Scott-Croff is an experienced administrator, teacher, staff developer and advocate for families. She has been in the Early Childhood field for more than twenty years. Cecilia is zealous in her approach to supporting young children and their families. She has two Master's degrees; one with a concentration in Early Childhood Education and the other in Administration and Supervision. Dr. Scott-Croff's research interests pertain to student parents' experiences supporting children with special needs.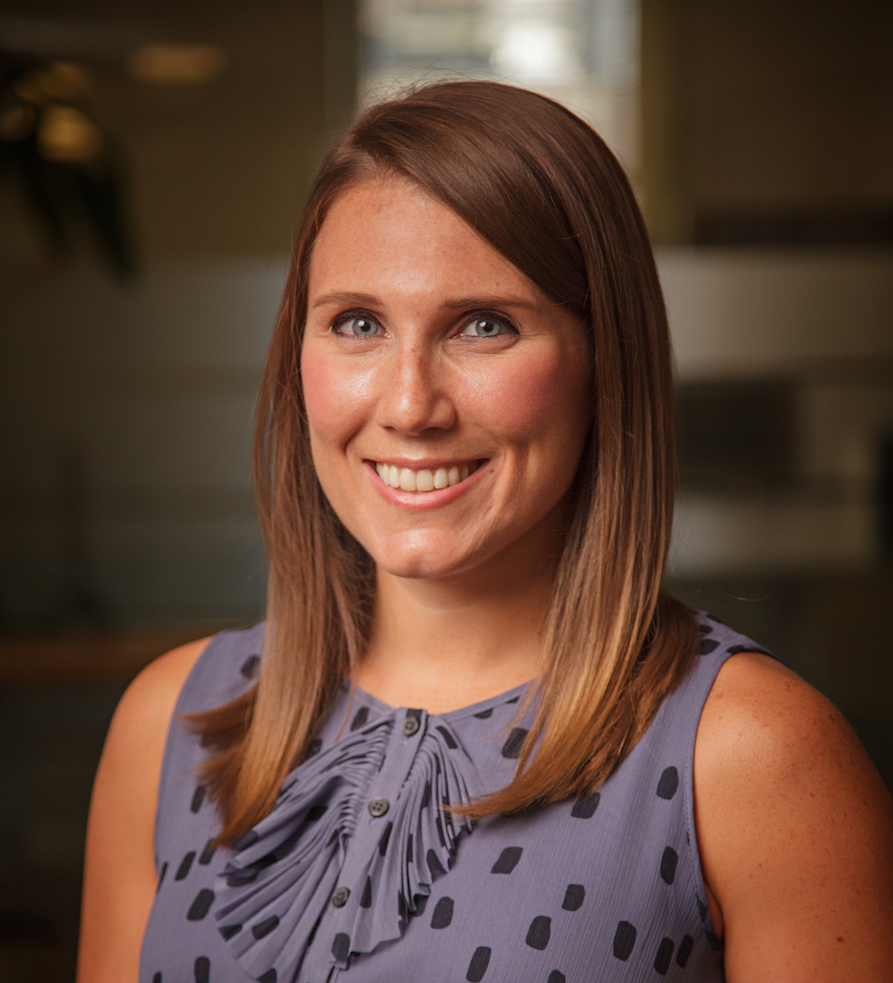 Meghan McCormick
Meghan McCormick is a Research Associate in the Families & Children Policy Area at MDRC. Her work uses experimental approaches to estimate the impacts of school- and center-based programs and policies on low-income children's academic, behavioral, and social-emotional outcomes. McCormick is particularly focused on using innovative methods to explain the mechanisms behind program impacts, and on identifying strategies to ameliorate the negative effects of poverty on children's development. She received her PhD in applied psychology and quantitative methods from New York University in 2015, where she was an Institute of Education Sciences Predoctoral Fellow and a National Academy of Education/Spencer Dissertation Fellow. McCormick holds an AB in public affairs from Princeton University's Woodrow Wilson School.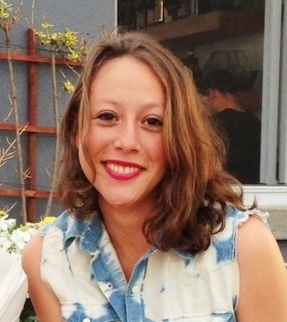 Natalia Rojas
Natalia Rojas is a doctoral student in the Psychology and Social Intervention program at New York University. Previously, she received her BA from New York University. After graduating, she worked at MDRC, a non-profit social policy research organization, as a research associate, working to implement and evaluate two large-scale randomized control trials of early childhood interventions focused on social-emotional and math skills in low-income preschoolers. Broadly, her research interests include the intersection between research and social policy, specifically early childhood education, teacher professional development, and designing and testing interventions at improving these settings and informing policy.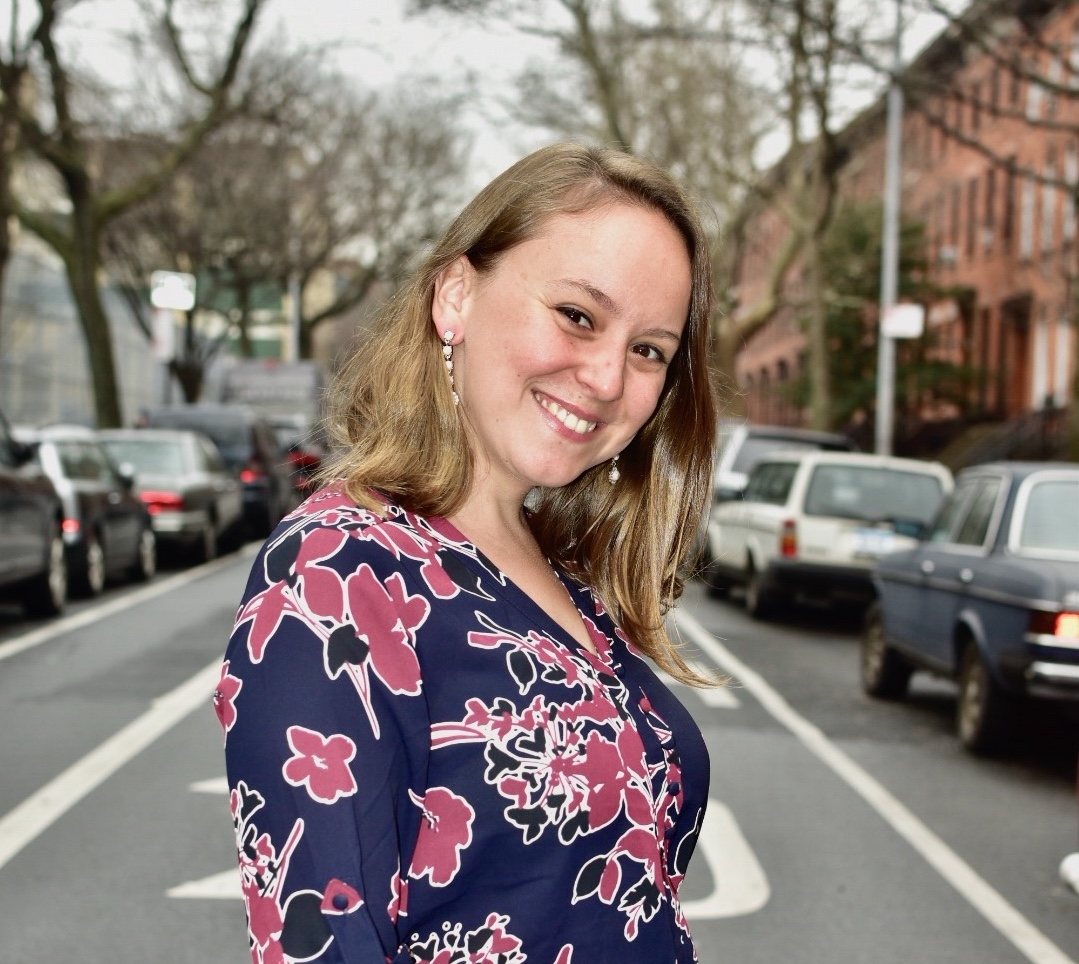 Samantha Melvin
Sam Melvin is a PhD student in Education Policy at Teachers College, Columbia University, focusing on Early Childhood Policy. Prior to her time at TC, Sam managed a developmental neuroscience lab at Columbia University where she supported multiple research projects on socioeconomic disparities in language and neurocognitive development in infancy and early childhood, including intervention work around poverty reduction and closing opportunity gaps in early childhood education settings. This research, combined with her time as a preschool educator and instructional coach, led Sam to an interest in the power of policy to support young children and their families, as well as a curiosity about how to close research-policy-practice gaps. Sam's research interests center around child care policy, with specific attention to quality improvement initiatives for infant and toddler caregivers in both center- and home-based settings.